ABOUT THE FIRM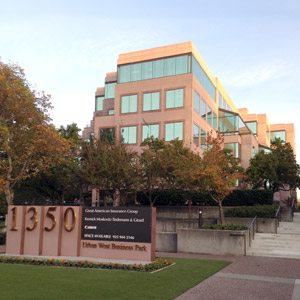 Brown | Poore LLP has represented plaintiffs at all levels including the federal and state trial courts, the California Court of Appeal, and the Ninth Circuit Court of Appeals. We have experience in litigating nationwide and California class actions, representative actions, and complex litigation cases. It is not uncommon for us to be called into a case on the eve of trial.
The firm has an extensive practice in the areas of construction defect actions brought on behalf of homeowners and consumers under both federal and state law. Our firm focuses on evaluating and litigating water damage cases. We continue to represent homeowners living in tract or mass produced homes, community interest developments, and homeowner associations.
Our insurance practice assists policyholders (i.e. consumers) with obtaining the insurance benefits to which they are entitled under their contract of insurance and California law. Many of our clients are owners of buildings who have sustained catastrophic losses related to water damage and contamination by mold, lead and/or asbestos.
Our employment/labor practice represents employees who have experienced on-the-job discrimination, harassment and/or retaliation by their employers. We have successfully handled many workplace toxic exposure cases. We specialize in evaluating whether personal injuries sustained in the workplace can be litigated in the civil courts, or are prohibited by the remedy provided by Worker's Compensation. Workplace injuries are typically covered by the California worker's compensation laws, and cannot be litigated in the court system. There are narrow exceptions to this rule. Additionally, if a third party is responsible for the injury at the workplace, there can be both worker's compensation remedies and a court action against the responsible third party.
CASE RESOLUTION
Recent successful case resolution cases includes:
Represented Plaintiffs in a Class Action alleging that many of the City and County of San Francisco's facilities and services are not accessible to the disabled.
Represented homeowners in a Class Action against Morrison Homes, a large developer that built approximately 450 tract houses in Salida, alleging defective foundations for $5.9 million (more).
Represented 75 tenants against landlord and property management company for dilapidated conditions in apartment complex.
Represented San Francisco family against major homeowner's insurance company in bad faith action arising out of water loss.
Represented homeowners against nationwide home appliance seller for inadequate window installation and fraud.
Represented Marin County couple against major homeowner's insurance company in bad faith action arising out of water loss.
Represented couple against nationwide developer in construction defect action leading to water damage and mold growth.
Represented family against home builder in construction defect action leading to water damage and concealment.
Represented President of computer sales company in commercial lease dispute resulting in personal injuries and lost business from water damage.
Represented family against international builder in construction defect action (lack of gravel under slab, ineffective capillary moisture barrier).